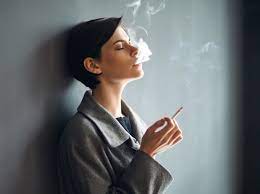 The leading cause of mortality in the U.S.
More than an estimated 8 million smoking attributed deaths occur globally each year, and approximately 34 million people in the US (14% of adults) currently smoke cigarettes.
Estimated 1.3 billion individuals use tobacco products worldwide, more than 80% of them live in low and middle income countries.
It is the leading preventable cause of death worldwide.
In the US nearly 90% of adult daily smokers started by age 18 years, and each day in estimated 2000 youth smoke their first cigarette.
Two recent surveys-CDC, FDA revealed that 3 million or 11.3% of middle school and high school students aged 11 through 18 years reported using the tobacco product in the last 30 days.
Overall about 1 million or 3.7%, of all students reported currently smoking any combustible tobacco product, and 3.5% about 960,000 report they currently used two or more tobacco products:with the most commonly used device was E-cigarettes.
It  is estimated that more than 480,000 people die annually from smoking with tobacco smoke exposure, more than 16 million are living with smoking related illness.
Tobacco use prevalence what is 13.7% of US adults reporting cigarette used in 2018.
On average, smokers can expect a decrease of 10 years of life expectancy.
Tobacco related chronic diseases typically develop in smokers after a few decades of smoking: the risk of lung cancer is 25 times as high and the risk of coronary heart disease or stroke is 2 to 4 times the size among smokers as among  non-smokers.
Quitting smoking before 40 years of age reduces the risk of death from a tobacco related disease by approximately 90%.
An estimated hundred million deaths were attributed smoking during the 20th century.
There is an estimated 1 billion smokers worldwide, which is expected to increase by 30 million new smokers each year.
Smoking consumption has decreased in high income countries, but there is an upward trend in low in middle income countries.
1/3 to 1/2 of people who regularly smoke cigarettes die of tobacco related disease, typically approximately 10 years earlier than people who do not smoke cigarettes.
Nearly 50% of chronic smokers die prematurely from cardiovascular diseases, COPD, or various cancers, particularly lung cancers..
Cigarette smoking causes 480,000 premature deaths annually due to a twofold increase of cardiovascular disease and a 20 fold increase of lung cancer.
More than 80% of tobacco users use combustible products, primarily cigarettes but also cigars, pipes, and water pipes.
In 2019 19% of US tobacco uses reported using multiple tobacco products.
Secondhand smoke exposure leads to greater than 41,000 deaths per year in the US.
Causes 30% of cancer deaths and 18% of all deaths in the U.S.
Cigarette smoking among US adults is there an all time low of 14%.
It is estimated the cardiovascular disease accounts for up to 33% of tobacco related mortality.
Approximately 34 million adults continue to smoke cigarettes in the US and 16 million currently live with smoking related disease.
Types of cancers or significantly linked to tobacco smoking: lung cancer, lips, nose, sinuses,laryngeal cancer, esophageal cancer, pancreatic cancer, stomach,kidney cancer, bladder cancer, cervical cancer, oral and pharyngeal cancer, stomach cancer, colorectal cancer, uterine cancer, and acute myeloid leukemia.
Cancers linked to tobacco use comprise 40% of all cancer diagnoses, and cigarette smoking is linked to 30% of all cancer related deaths nationwide.
Smoking is responsible for approximately 80% of chronic obstructive pulmonary disease deaths.
Approximately 440,000 people in the US die prematurely from smoking-related diseases each year.
Continuing to smoke tobacco after a diagnosis of cancer, has an increased risk of treatment related complications, secondary cancers, and poorer overall survival.
Approximately 5 million smokers are admitted to US hospitals annually.
Cigarette smoking is the leading cause of morbidity and mortality worldwide, contributing to an estimated more than 6 million deaths annually.
Smoking causes an estimated societal cost of more than $300 billion annually, including an estimated 170 billion in healthcare spending.
The many chemicals in tobacco smoke, not the nicotine, that are responsible for the global burden of tobacco related disease that accounts for an estimated 6 million deaths worldwide and nearly a half 1 million deaths in the US each year.
Smoking is linked to a number of pathophysiological processes including: a decrease in the vasoregulatory nitric oxide, increased production of mediators of inflammation, abnormal lipid profile, activation of pro thrombotic pathways, platelet dysfunction, increase free radicals: causal factors in development of cardiovascular disease and atherosclerosis.
China is responsible for about one-third of the global consumption and production of tobacco products.
Tobacco control policies have been ineffective as China is home to 350 million regular smokers and 750 million passive smokers and the annual death toll is over 1 million.
Smoking causes 1 in 5 deaths.
Lifetime cost of tobacco use tops $1.9 million per smoker.
Smoking contributes to death on the average 20 years earlier than the general population
Prevalence of smoking has fallen to 14%, but still exceeds 25% among high risk groups (2019).
Estimated 17% of all adults in US smoke cigarettes (2017).
1 in 4 high school students smoke cigarettes.
A chronic relapsing disorder that generally begins in adolescence.
More than 8 million people are sick or disabled secondary to tobacco use.
Kills about 450,000 Americans annually.
Cigarette smoking is responsible for 87% of lung cancer deaths and 70% in women.
Disproportionately increased rates of smoking occur with adults with lower education, lower incomes, non-tobacco substance use disorders, psychiatric conditions, people living with HIV, American Indian or Alaskan native individuals, and members of the lesbian, gay, bisexual, transgender community.
Blacks experienced the highest rates of tobacco related disease and death, and black men have the highest lung cancer death rate of any group despite having similar smoking rates as white individuals.
Among women with the greatest exposure to tobacco menopause occurred more than 1-2 years earlier than among women who never smoked or been exposed to secondhand smoke.
Cigarette smoking is a risk factor for cardiovascular disease and is responsible for 20% of cardiovascular disease deaths in the US.
Disproportionally affects lower socioeconomic classes.
Self-reported smoking rate among physicians 1%, and more than 30% in certain blue-collar populations.
Chronic processes such as diabetes, lung disease, asthma much more common among smokers.
Postulated that the detrimental effects of cigarette smoking are caused by increased oxidative stress, free radicals, and by alterations in blood rheology.
The free radicals, cyanate and carbon monoxide found in cigarettes are directly neurotoxic, explaining that smoking with MS may be associated with higher disease activity, faster brain atrophy and greater disabilities.
Multiple studies have reported that smoking leads to higher hematocrit and hemoglobin levels.
Patients with chronic mental disease and with substance abuse disorders are vulnerable to smoking abuse.
People with serious mental illnesses, such as schizophrenia have smoking rates reach as high as 75%.
6 million of the 11.4 million adults with serious mental illness, that is 53%, smoke.
Smokers are smoking fewer cigarettes than they used to.
One of the 10 leading causes of death accounting for 12% of make deaths and 6% of female deaths in the world according to the WHO.
Projected to cause more than 8 million annual deaths worldwide.
In the United States the more than 30% of deaths from cancer, 90% of cases of COPD, and 30% of cases of cardiovascular disease are attributed to tobacco use.
Worldwide 1.1 billion smokers worldwide, with one fifth being women.
5 million annual worlwide with 1.5 million of these deaths in women.
Currently about 7 million adults in the US have at least a 30 pack-year smoking history.
Tobacco use adds $96 million in medical costs annually to healthcare spending in the US.
Smoking contributes socioeconomic disparities in chronic disease burden because individuals with less education and lower incomes more likely to smoke.
Consistently associated with unemployment.
In 2010, 19.3% of US adults smoked cigarettes.
Today's smokers are less educated and less affluent than smokers were 20-40 years ago.
The likelihood of a lifelong smoker to die prematurely from a complication of smoking is approximately 50% (Doll R).
Is associated with both a physical dependence or nicotine and a learned behavior.
Nicotine binds to nicotinic acetylcholine receptors in the brain, releasing neurotransmitters such as dopamine whose rewarding effects become associated with specific circumstances or behaviors for the relief of  stress or negative emotions.
These behaviors, emotions, and situations become triggers to smoke.
The risk of death from cigarette smoking has continue to increase among women and increased risks are now identical for men and women as compared with persons who have never smoked.
In middle age mortality among cigarette smokers is 2-3 times the mortality among otherwise similar persons who have never smoked, leading to reduction in lifespan by an average of 10 years.
Individuals killed in middle age by smoking lose about 20 years of life expectancy as compared with persons with never smoked.
Smokers lose at least one decade of life expectancy, compared with those who have never smoked (Jha P et al).
Cigarette smoking is a risk factor for postoperative heart, pulmonary and wound complications.
Smoking-related impairment in wound healing decreases and pulmonary function improves within 4-8 weeks of smoking cessation.
Current smoking increases the risk of sciatica by 35%, and hospitalization or surgery due to sciatica by 45%.
Smoking cessation reduces the excess risk of sciatica, and past smokers are 9-10% percent more likely to have sciatica than never smokers.
Discontinuing smoking associated with reduction in postoperative complication risk.
Cessation of smoking before age 40 reduces the risk of death associated with continued smoking by about 90% (Jha P et al).
Since 1964 tobacco control is estimated to be associated with the avoidance of 8 million premature deaths in extended mean lifespan of 19-20 years (Holford TR et al).
Individuals who have smoke cigarettes since early adulthood but stop at 30, 40, or 50 years of age gain about 10, nine, six years of life expectancy respectively, as compared with those who continue smoking.
Among men the risks associated with smoking have plateaued at levels seen in the 1980s, except for continuing unexplained increase in COPD mortality.
Smokers average 15 cigarettes daily, and 22% of smokers do not smoke every day.
The decline in smoking in the US has recently stalled and a higher prevalence rate occurs in populations with low incomes, low educational levels, and psychiatric conditions. Smokers tend to smoke fewer cigarettes than they did in the past.
Among smokers who reduced their smoking significantly, by 50%, the rates of myocardial infarction and COPD are still closer to those among persistent heavy smokers than they are to rates among patients who have quit smoking.
A risk factor for respiratory tract and other infections, osteporosis, reproductive disorders, adverse postoperative events, delayed wound healing, duodenal and gastric ulcers and diabetes.
Stongly associated with fire related and trauma related injuries.
Associated with hearing loss with several otic toxins found in cigarette smoke including toluene benzene  and carbon monoxide.
Lung cancer is the leading cause of death among smokers worldwide.
Median cumulative cigarette consumption among smokers under the age of 50 years with lung cancer was 30 pack years (Gadgeel).
Cigarette smoking is responsible for 87% of lung cancer deaths and 70% in women.
Cigarette smoke contains many carcinogenic chemical such as nitrosamines, and benzopyrene.
Acute cigarette smoking exposure induces the release of endothelial microparticles.
Acute cigarette smoke exposure inhibits mononuclear cell telomerase activity.
Acute cigarette smoke exposure leads to pro inflammatory changes.
Current smokers at the time of curative treatment for localized prostate cancer are at higher risk of experiencing biochemical recurrence, metastases, and cancer specific mortality.
The risk of lung cancer increases with the number of packs of cigarettes smoked per day and the number of years of smoking.
Women who smoke have a significantly greater risk of lung cancer than do male smokers.
Women have a 25% increased risk for CAD conferred by cigarette smoking compared with men.
Higher rates in African-Americans.
Approximately 22 million, or 1 in 5, women in the U.S. smokes.
22.3% of men and 17.4% of women smoked in the U.S. in 2007 (Morb Mortality Wkly Rep).
In 2008 the median prevalence of adult current smoking was 18.4%.
Smoking among US women reached its peak in the 1960s and has been declining since.
Percentage of high school students that smoked in the previous month in 2003 was 22%.
Per capita consumption has decreased the lowest level since WWII.
Higher rates of smoking in African Americans but they smoke fewer cigarettes than whites.
Single most preventable cause of death in the U.S.
Most smokers become icted to tobacco before they are old enough to legally buy cigarettes.
Smoking-approximately 400,000 deaths attributed annually to smoking
An estimated 1.2 billion people worldwide smoke cigarettes.
4 million people die annually of tobacco related diseases.
Approximately 1 in 5 adults continue to smoke in the U.S.
Tobacco use is the chief avoidable cause of death in the United States.
Prevalence of smoking in the US is lower among older adults at 8.3% for individuals 65 years of age or older compared to 22.2% for those who are younger.
Greatest preventable cause of cancer, accounting for 87% of lung cancer deaths and 30% of all cancer deaths.
Accelerates atherosclerosis in the coronary arteries, the aorta, the carotid and cerebral arteries, and the large arteries in the peripheral circulation.
Increased risk of acute cardiovascular events, including acute myocardial infarction, sudden death, and stroke.
The likelihood of developing smoking-related cancers increases with the duration of smoking, so that those who started younger ages and continue to smoke are at increased risk for tobacco related morbidity and mortality, including several cancers.
A meta analysis of 17 studies of older adult smokers observed an 83% increased mortality for current smokers and a 34% increased mortality for former smkers compared with never smokers (Gellert C et al).
A dose response curve of currently smoked cigarettes and premature death exists.
Increased smoking burden among lower socioeconomic individuals, those with lower educational attainment, individuals with history of mental illness and substance abuse, and among military personnel.
Aggravates stable angina pectoris, intermittent claudication, vasospastic angina, rethrombosis after thrombolysis, and restenosis after angioplasty.
Smoking history is the most predictive risk factor is the development of intermittent claudication.
Patients who smoke also have a higher likelihood of opioid misuse.
Smoking stimulates leukocyte counts.
Active smoking associated with higher concentrations of serum epinephrine and norepinephrine
Smoking cigarettes associated with decreased plasma renin.
Cancer of the lung, larynx, mouth, esophagus, stomach, head and neck, urinary bladder, breast and colon are associated with smoking.
Tobacco smoking is the best established risk factor for both men and women in bladder cancer.
Recent trials suggest either a reduced or complete lack of clinical benefit from Clopidogrel therapy in non-smokers.
Cigarette smoking induces activity of cytochrome P450 an isoenzyme involved in metabolic activation of Clopidogrel.
Non-smokers have greater platelet reactivity than smokers during clopidogrel treatment.
Active smoking, especially smoking before the first birth, may be associated with a modest increase in the risk of breast cancer (Xue F et al).
Cigarette smoke contains polycyclic aromatic hydrocarbons, heterocyclic amines, aromatic amines, and nitropolycyclic aromatic hydrocarbons which may act as breast carcinogens.
Composition of cigarettes associated with decreased tar and nicotine concentration, but increased carcinogens beta-napthylamine, a known bladder carcinogen and tobacco specific nitrosamines.
A puff of cigarettes smoke contains millions of water droplets with a medium aerodynamic diameter of .45 micro meters, each contains a complex mixture of toxic chemicals derived from various types of tobacco plus toxic chemicals added to the blend of aroma and taste.
Large inhaled particles have sufficient momentum it in the nose, mouth, larynx, and central conducting airways of the lung to leave the flowing stream of gas and collide with the airway walls.
In the lung periphery the total cross-sectional area available for gas flow is much larger there in the central airways, so airflow momentum of inhale gas and particles slows substantially, and intermediate sized particles settle on the surface of the large airways.
The fine and ultrafine particles reach the terminal, transitional, and respiratory bronchioles located near the center of the lobule.
Toxic gases can diffuse throughout the lung and smoking can induce tissue damage both directly, through oxidative stress, and indirectly by causi g an inflammatory response.
A smoker inhales 7000 compounds, of which 69 have been proven to cause cancer.
These toxins travel from the lungs throughout the body bathing every organ in these toxins.
Linked to increase risk for chromosome 7 abnormalities.
Active smoking and passive exposure to secondhand tobacco smoke in households predisposes to the development of tuberculosis (Leung CC).
Associated with a two-fold increased risk of pancreatic cancer compared to nonsmokers.
Associated with acute pancreatitis.
A study revealed that 41% of individuals with a mental disorder will have smoked in the preceding month compared to 22.5% of those who never had a mental illness.
Associated with risk and severity of rheumatoid arthritis.
COPD, heart disease and stroke associated with smoking.
Active smoking in a population of patients with heart failure is associated with more than 40% increase in mortality compared to patients with heart failure who have never smoked.
Death, myocardial infarction, recurrent hospitalization for patients with heart failureis significantly greater in current smokers, or those who no longer smoke, with a relative risk 1.39 (Suskin N et al).
Perioperative smoking is linked to complications including: infections, respiratory insufficiency, cardiac arrest, myocardial infarction, stroke, sepsis, prolonged hospitalization, shock, and anastomotic leaks.
Perioperative smoking associated with at least a twice as common experience of pneumonia, unplanned intubations, mechanical ventilation, and death.
Smoking cessation 4 to 8 weeks before surgery reduces postoperative complication rates by half to two thirds.
Children exposed to secondhand smoke have an increased risk of respiratory events during surgery.
Smoking cessation in heart failure patients accrues benefits rapidly, so that within two years of quitting smoking cardiovascular risk improves to the level of those who have never smoked.
Interstitial lung abnormalities was identified in one out of every 12 patient's body high resolution CT scans of the lung, and this is associated with reduced total lung capacity and lesser amount of emphysema (Washko GP et al).
The magnitude of interstitial lung abnormalities, reduced total lung capacity and lesser amounts of emphysema in smokers was greatest among those with COPD (Washko GP et al).
In the above studies interstitial and emphysema changes were noted to be more prominent in the lower lobes of the lung.
Greater than 90% of COPD patients are smokers.
About 20% of all cigarette smokers develop COPD in industrialized countries.
Incidence in lung cancer in smokers with COPD is 4-5 times that reported in smokers without COPD or with chronic bronchitis alone
Approximately 20-30% of renal cancers among men and 10-20% among women accounted for by cigarette smoking.
Kills more people in economically developed countries than any other single environmental or behavioral factor.
Prevalence in economically developed countries typically at least 25%.
Amounts to a one in two chance of premature death and including a one in four chance of death in middle age with a loss as much as 25 years of life.
Shortens life expectancy and the quality of life is degraded.
Among men it shortens life by 13.2 years and women smokers lose 14.5 years (MMWR MORB Mortal Wkly REP 2002).
Compared with never smokers, heavy smokers lose about 10 years of life expectancy and those that do survive experience a significant decline in the quality of life (Strandberg).
Annual death rate from smoking related lung cancer about 125,000 cases, ischemic heart disease 82,000, COPD deaths 65,000 in the U.S.
Relationship exists between smoking in midlife and poor quality of life as measured by physical functioning scales.
Physical functioning is worse for smokers than former smokers or never smokers.
Progressive decline in functioning occurs with increasing number of cigarettes smoked in midlife.
The great majority of smokers become addicted to nicotine as teenagers.
Only about 2% of all smokers in any year are successful in quitting smoking.
Highly addictive with more than 95% of unaided attempts at smoking cessation cell to last six months.
Every year smoker delay squinting beyond the mid-30s three months of life expectancy is lost (Doll R et al).
Associated with increased risk of spontaneous abortion.
More than 60% of myocardial infarction in women younger than 50 years are attributable to smoking, as are 21% of all deaths from coronary artery disease.
Smoking after a cancer, diagnosis decreases the efficacy of cancer treatments, increases side effects of treatments, increases risk of death from all causes, and adds to treatment complexities in the cost of cancer care, as well as the probability of new or worsening comorbidities.
Smokers are 3 times more likely to have an MI, and persistent smoking after an acute MI carries a 50% higher chance of death in the firts two years.
Risk of coronary artery disease decreases by one-third, two years after smoking cessation.
Smoking sensation at any time after a cancer diagnosis is associated with improved outcomes, enhanced quality of life, and reduced disease among cancer survivors.
Among cancer survivors, almost 30% of those age 18 to 44 years smoke cigarettes.
Associated with increased risk of myelodysplastic syndrome.
Associated with an increased risk of death from breast cancer.
In breast cancer patients results in higher likelihood of developing metastatic lung disease.
Risk factor for wound infection and cardiopulmonary complications in almost any type of surgery.
Compared with non-smokers, smokers who undergo surgery have longer hospital stays, higher readmission rates, more likely to be in an intensive care unit, and have an increased risk of mortality.
Increases the risk of low birth weight and preterm delivery and associated with increased perinatal morbidity and mortality.
Increases risk of hip fracture among postmenopausal women, and the risk decreases after cessation.
Only a minority of smokers develop COPD.
Increases risk of respiratory tract infection by: inducing inflammation,increases mucosal permeability, impairs mucociliary clearance, enhances pathogen adherence,disrupts respiratory epithelium, alters of immune function, and impairs macrophage responsiveness (Arcavi L).
Cigarette smoke is a lung irritant which induces a pro inflammatory cascade in the lungs and can evoke chronic inflammation, and over prolonged exposure, auto immunity.
Chronic inflammation may increase the risk of developing autoimmune disease such as multiple sclerosis, driven by antigen cross-reactivity between lung antigens and myelin antigens.
Reductions in smoking responsible for approximately 20% of the reduction in coronary artery mortality.
If pregnant smokers stop smoking the risk of preterm delivery and low birth weight is reduced to levels comparable to nonsmokers.
Smoking in pregnancy is the leading preventable cause of morbidity and death among women and infants.
Smoking in pregnancy associated with adverse outcomes, including placental abruption, prematurity, miscarriage, low birth weight, congenital abnormalities, neonatal a sudden infant deaths.
Smoking prevalence during pregnancy ranges between 13 and 25% in high income countries, and is increasing rapidly in low income and middle income countries.
Smoking cessation during pregnancy is important for maternal and fetal health.
Important risk factor for intraoperative and postoperative complications.
A smoking intervention program 6-8 weeks before surgery reduces postoperative morbidity.
More than 90% of people who try to quit smoking return to smoking within one year, with the majority relapsing within 1 week.
Approximately 23% of American men and women smoke.
Continuation of smoking after the diagnosis of cancer associated with adverse effectiveness of treatment, survival, risk of second malignancies and impaired quality of life.
Those who smoke during cancer treatment are significantly more likely than non-smokers to experience fatigue, hair loss, problems with memory, nausea, depression, trouble sleeping, pain, difficulty concentrating, hot flashes, weight loss, skin problems, and difficulty breathing.
The main effect of cigarette design change to reduce tar yields has resulted in changes in how cigarettes are smoked, that is they are smoked more intensively.
Non-daily and social smokers regard themselves as non-smokers.
Non-daily smoking, which is smoking on some days, but not every day is a distinct pattern of tobacco use that falls into the heading of light volume or intimate smoking.
Non-daily smoking has been increasing in prevalence and represents one forth of current tobacco users.
Non-daily smokers tend to be younger, female, educated, wealthier, and from minority backgrounds compared to daily smokers.
Non-daily smoking is associated with excessive alcohol use and binge drinking on college campuses.
Social smoking is a subset of non-daily smoking and reflects more behavior than volume of consumption, worked back or uses primarily associated with group activities or social situations.
Almost 1/5 the smokers admitted to a smoke-free hospital, smoke during the hospital stay (Regan S et al).
Smokers who undergo hip or knee replacement have an increased risk of reoperation for infection than non-smokers (Tischler EH).
Significantly higher odds of cardiovascular disease occurs among dual users of e-cigarettes plus combustible cigarettes compared with smoking alone.
Smoking in solid organ transplant donors and recipients is associated with increase in graft loss, cardiovascular events, malignancy, and mortality.