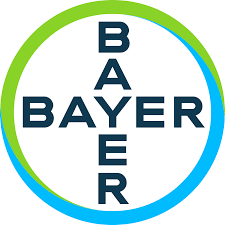 Bayer AG is a global pharmaceutical and life sciences company headquartered in Leverkusen, Germany.
The company was founded in 1863 and has since grown into a leading player in the pharmaceutical and life sciences industries.
Bayer focuses on developing and manufacturing pharmaceuticals, consumer health products, and agricultural chemicals.
Bayer's product portfolio includes prescription medicines for various indications such as cardiovascular diseases, oncology, ophthalmology, hematology, and women's health.
Some of the company's best-known prescription drugs include Xarelto, Aspirin, and Eylea.
In addition to prescription drugs, Bayer also develops and markets over-the-counter (OTC) consumer health products such as analgesics, cough and cold remedies, anti-allergy treatments, and nutritional supplements.
The company's consumer health brands include Aleve, Alka-Seltzer, and One A Day.
Bayer's crop science division offers agriculture-related products such as seeds, crop protection products, and digital farming tools.
The company's crop science products are designed to help farmers maximize crop yields by protecting crops from pests and disease.
Bayer is committed to innovation and invests heavily in research and development to develop new treatments and improve existing ones.
The company works closely with regulatory agencies to ensure that its products are safe and effective for patients.